Port Aransas, TX Kingfish
Feb 2, 2017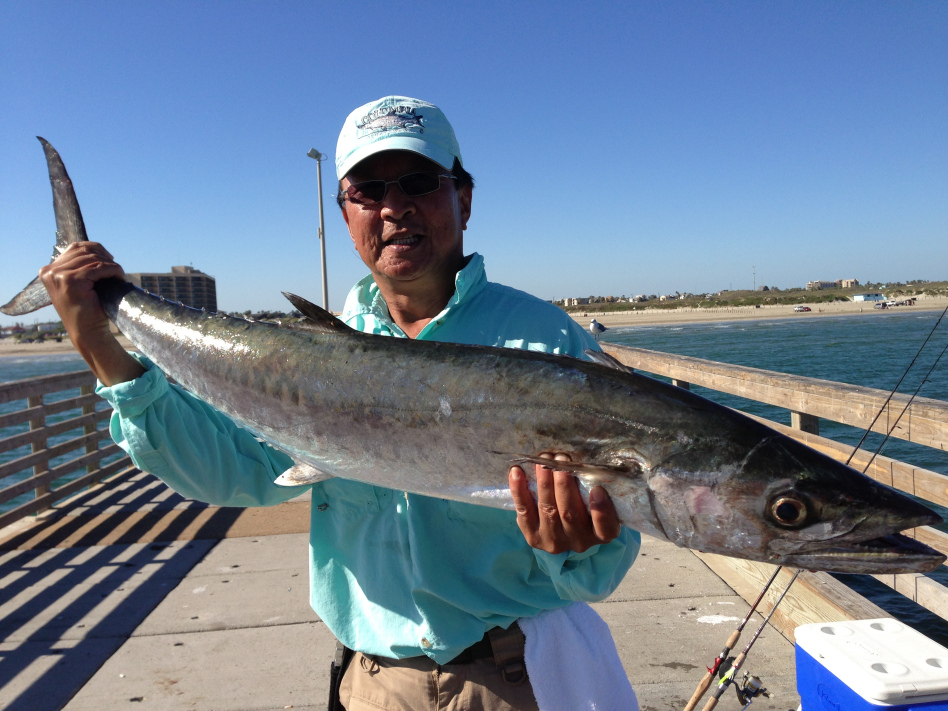 Daiwa Certate 4000, 20lb Power Pro Line, Live Bluerunner, Rapier Built IRW Custom 9ft 15lb class rod
Thanks to the wonders of the internet we found a good two days with perfect weather for fishing. Trying to repeat the killer 2 days we had last week.
First day morning was beautiful with light winds clean water. Bait plentiful but fishing was slow with piggies killing the live shrimp no matter how far you cast. So we resorted to lures. Caught about 20 Spanish Mackerels of good size. Winds picked up and swung around to ESE and kings showed up. Had two piggies on slide rigs taken without hooking up. 3pm a 3 ft blacktip nailed one of the baits that was landed and released. Finally at about 4 pm, nailed a 40lb king. Using 9 ft steelhead type rods with Stella 4000 sized reels and 20lb Powerpro, they were fun to fight! Had one more hit just before dark that pulled out at the net.
2nd day was even nicer. Flat calm seas with almost no wind. Big Spanish Mackerel were everywhere. Caught limits of them up to 4 lbs with small jigs. No pompanos like last week when we landed almost 40 of them. Winds picked up afternoon and swung from N/NE/NW to E/ESE/SE. Slight chop on the water. I knew it was now on!! 3pm first knock down on the slide rig. It took both baits we had out and cut the second line off. Did not hook up for some reason. Second knock down took 180 yds of line off my Daiwa Saltiga 30 and pulled off. Third knock down was the charm.

Kingfish that did not get away
We saw 3 huge kings circling the live piggy. I lowered the bait slightly deeper and game was on when one of them quickly turned and nailed it. After 4 blistering runs I landed a 45 lb king. On the fourth knock down we saw a huge Kingfish come out from under the pier, jump clear out of the water and nail the bait. It took 180 yds of line on the first run. I was pumping it in when it started to greyhound out in the distance while taking line. I've never ever seen that before from a Kingfish. What followed was big explosion of white water and she flew clear out of the water! A huge tail of tiger shark waved in the air. Water turned red and a big oily slick covered the water. I knew then that the fight was over and I had lost. See picture for the outcome. Last knock down of the day was on a live piggy on a float just at dusk. Line cut by another fish after the first run. This was one of the better days we've ever had on the pier.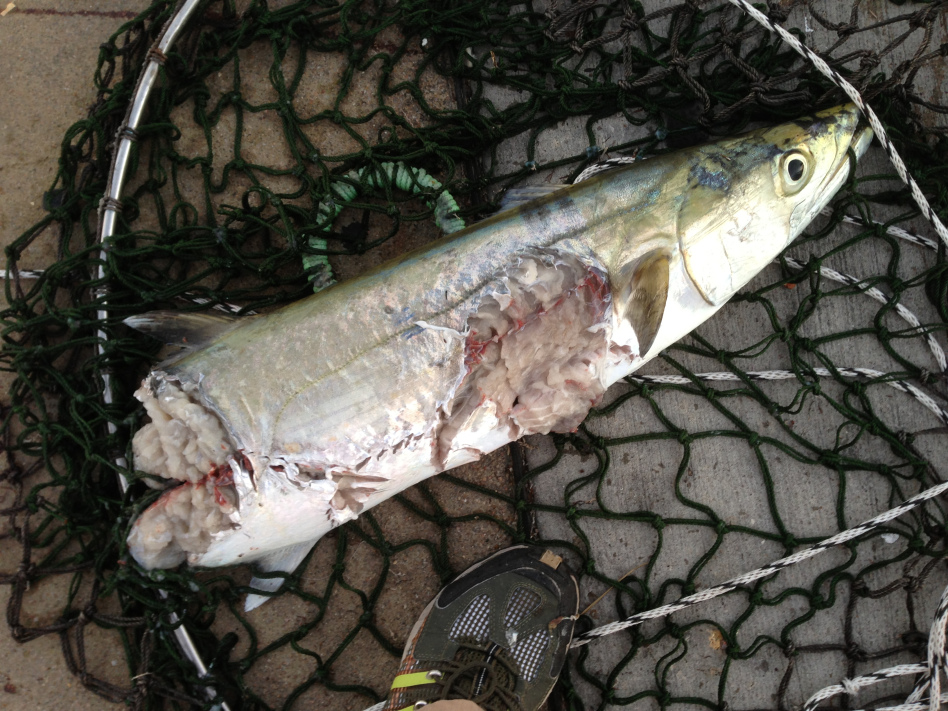 2/3 of a 54″ Kingfish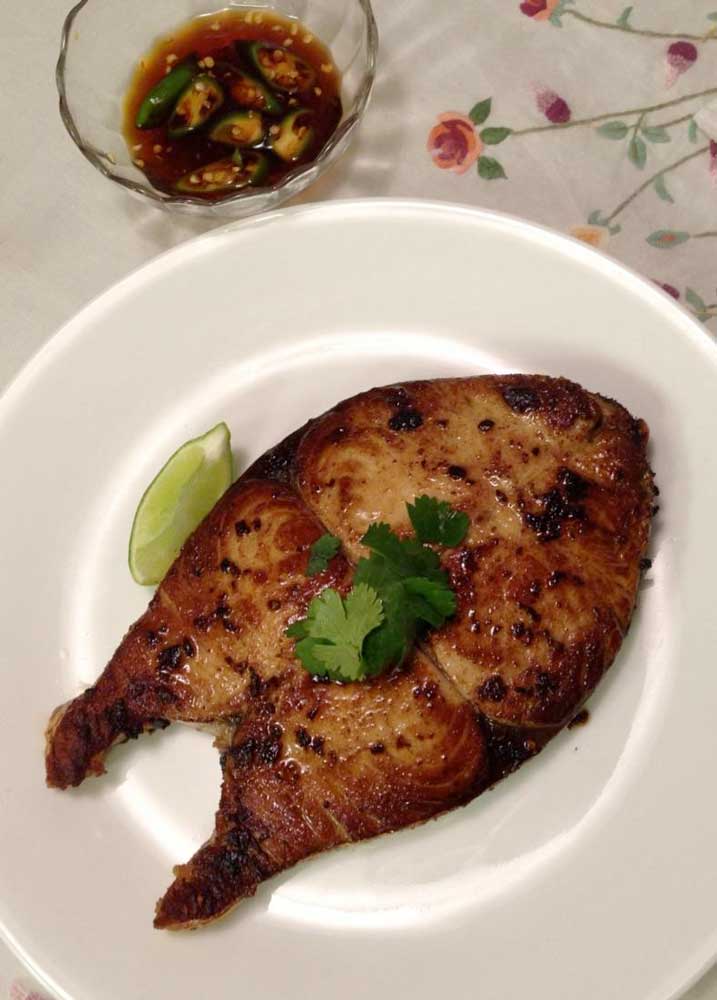 Garlic and ginger basted Kingfish Steaks
All in all a very good trip to end the season for me. Lot's of meat in the freezer and dinner on the table.