Bahia de Los Angeles Report
Nov 17, 2020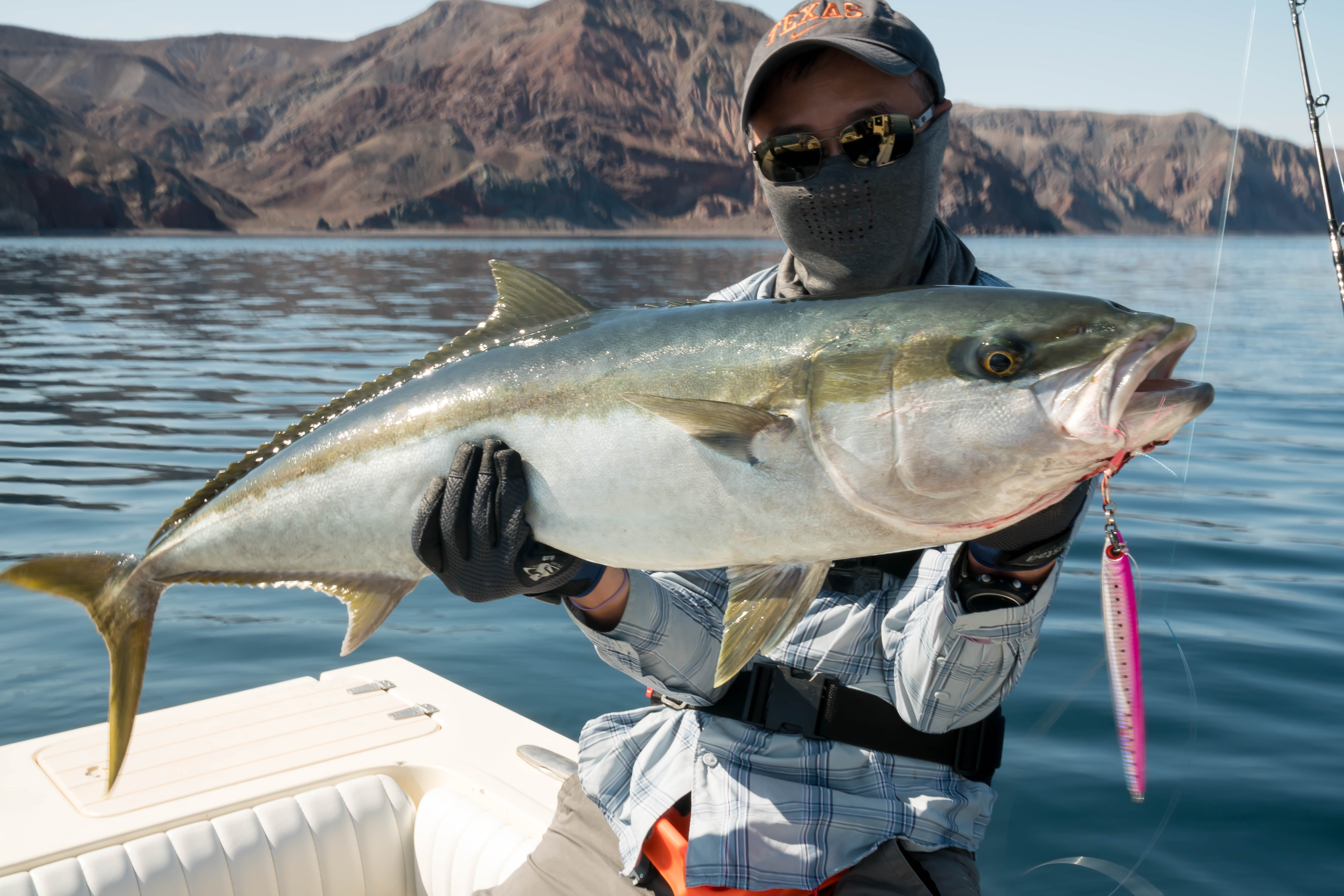 If you're ever lucky enough to get an invite to fish with Rick Jensen, don't hesitate. This guy has his finger on the pulse and saltwater flowing through his veins, but you'll have to keep your reels spooled up and leaders tied, because on short notice, he doesn't waste an opportunity to take advantage of favorable conditions. A 3 day heads up to cancel everything on your schedule for the week, and make a 10 hr run to BOLA to hit a small window of warm weather, calm winds, and good food.
The first spot we hit was a 150ft deep drop with massive current on very healthy bruiser size YT. After watching a few other boats in the area and guys shouting 4 letter words while throwing their arms up in the air, you could tell these heavy current YT normally have their way with bait fishermen. We tested out the 230gr Prohunter Rankaru speed jigs, as well as 220gr Zcraft Cyclops slow fall jigs which were all very effective. Finding the bottom was a little tricky with the heavy current, but once you found it, it was only a matter of minutes before the show started. These fish are strong, and they know it, so they really don't care about line thickness. We used 100# to 150# leaders for abrasion resistance, and were able to wrench a good number of them up from the depths, only losing a few to some unknown freakish monsters that will probably continue to haunt us as "the ones that don't care how much drag you have on your reel, I'm gonna bust you off anyway." After the early morning workout, we decided to head up the coast to throw stickbaits at the cabrilla. They were a little elusive, since they weren't in their usual shallow water rocky hideouts, but instead found them in about 20' - 50' deeper water, huddled up in schools. We threw Prohunter Beito's in multiple sizes and colors, both bibbed and bibless, which all worked great. The added weight of a Beito made 150' casts a breeze with 65# braid and 80# leader, and in my opinion, dollar for dollar, it's one of the best stickbaits to have in your quiver. We caught so many cabrilla's that we left them biting just to make it back to the boat ramp at dusk.
A big thanks to my fishing buddy Wrede Whitney, who not only hauled up the largest Cabrilla on the trip (approx. 20#), but also never misses any excuse to jump into the water (to my benefit of un-snagging my lure on the rocks). A true waterman. Captain Juan Cook
ranks right up there as the guy to book if you ever want to go. He knows his spots, the conditions, and has a very comfy pilothouse that can easily fish 3 people.
Hope you enjoyed this short report, and that this covid crap will get behind us soon so we can all start traveling a little easier. In the meantime, stay salty!